Express Windscreen Replacement

Bristol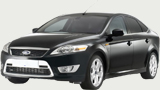 As well as supplying and installing van side windows and carrying out Transporter T5 window conversions, we also have the equipment and experience to repair and replace windscreens for cars, vans and most commercial vehicles at a competitive cost. Our professional operatives can repair small scratches, chips and cracks on all windscreens on site, but if a windscreen replacement is needed then we will have to order one from our supplier and aim to fit it the same day.
Commercial Windscreens across Bath
As well as our windscreen services we also specialise in commercial windscreens and fitting bonded and rubber fitted windows into all types of vans including panel vans, light vans and mini buses. Each window is tailor made to fit each van and fitted by professional fitters who have many years of experience. All of the windows we fit are fully guaranteed and come with full warranties so customers can be assured they will be receiving the best quality service each time.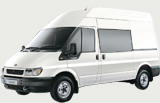 Our experienced window fitters are able to fit new windows into van panels on site in the same day using specialised equipment and the latest techniques to ensure that each window is properly fitted. We only use the best materials for each window conversion to achieve a factory finish every time.
Bonded van window conversions are fitted using a special Urethane glue, which allows a greater area to be covered by the glass just like windscreens and this type of fitting is generally used on newer vans to provide a flush fit, adding more styling to the van. Rubber mounted windows are cheaper and easier to get fitted than bonded windows but tend to be used for older vans. An advantage of rubber-mounted windows is that once they are fitted the van can be driven straight away.
Vehicle Body Glass
All of our replacement glass is to OEM standard and therefore ensuring the perfect match with the rest of the glass on your vehicle; we only use the latest Urethane bonding materials with the quickest cure rate so you can drive your vehicle sooner with confidence.