Van Window Conversion in Weston Super Mare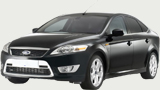 At Express Windscreens we are able to provide our van window conversions to customers across the Weston Super Mare area. Our specialist engineers are able to cut out the existing panel and replace with a bonded direct glazed unit either fixed or open depending on your needs. As one of our many mobile services we are able to visit you at your location ensuring minimum disruption and hassle for you.
Our professionally trained and experienced engineers are available 24/7, and can carry out any necessary work or replacements quickly and efficiently. Our commercial windscreen service is fast and effective to ensure that your vehicles are back on the road again as soon as possible.
Professional Windscreen Replacement Services
While we provide an extensive range of services for your vehicle, we specialise in windscreen replacement for vans and some cars. If you've been involved in an accident or your windscreen is simply damaged beyond repair, due to significant impact or chips developing into larger cracks, then it's absolutely vital that a replacement is fitted as soon as possible. Not only would your vehicle fail its MOT, but you put users and passengers at risk of injury.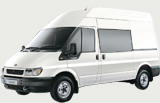 For further details about all of the windscreen services we're able to provide in the Weston Super Mare area, and how we might be able to help restore your vehicle to its former glory, feel free to get in touch with us here at Express Windscreens. You can browse our website, email us via our online enquiry form or call us direct on 0808 1554836/07721 305383 – however you contact us, we're always more than happy to help.